Brian Freeman is a New York Times bestselling author of psychological thrillers, including the Jonathan Stride and Frost Easton series. His books have been sold in 46 countries and 22 languages. He is widely acclaimed for his "you are there" settings and his complex, engaging characters and twist-filled plots.
Brian was also selected as the official author to continue Robert Ludlum's Jason Bourne series, and his new Bourne novel THE BOURNE EVOLUTION was released in 2020.
During the interview we talked about his versatility in writing thrillers in different sub-genres like a psychological thriller, THIEF RIVER FALLS and an action-packed thriller like THE BOURNE EVOLUTION. We discussed his writing process, influences, Minnesota-based thrillers, and a lot more.
Brian Freeman Latest Books
Jason Bourne #15
Jonathan Stride Series Book 10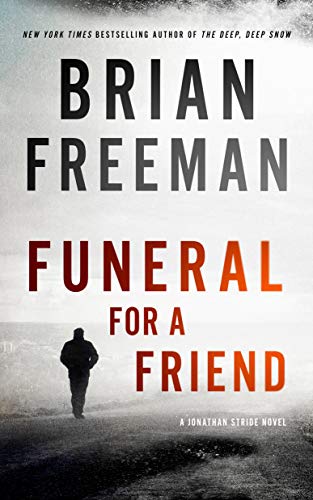 More Books by Brian Freeman
Show Notes – Resources
Authors mentioned: Robert Ludlum, Leon Uris, James Michener, Irving Wallace, John Sanford, William Kent Kruger
LISTEN TO A SAMPLE FROM ROBERT LUDLUM'S THE BOURNE EVOLUTION