Disclosure: This page contains affiliate links. If you purchase a product using one of the links, I might receive a commission. More Info.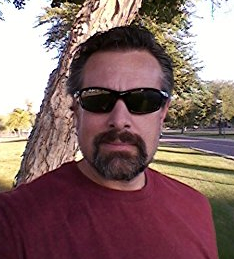 Sean Ellis has authored and co-authored more than two dozen action-adventure novels, including the Nick Kismet adventures
, the Jack Sigler/Chess Team series with Jeremy Robinson, and the Jade Ihara adventures with David Wood. He served with the Army National Guard in Afghanistan and has a Bachelor of Science degree in Natural Resources Policy from Oregon State University.
Sean is a member of the International Thriller Writers organization. He currently resides in Arizona.
Sean Ellis Books
Special offer. The first three novels of Sean Ellis Nick Kismet novels in one box set at a great price.
With David Wood
With Jeremy Robinson
Show Notes
Influences Clive Cussler.
Indiana Jones and Raiders of the Lost Ark.
Topics covered include writing process, ghostwriting, co-authoring, advice for aspiring writers, and a lot more.