Scott Carson is the pen name for a New York Times bestselling author and screenwriter. He lives in New England—just above a dam.
THE CHILL is Scott's first foray into the supernatural territory since THE RIDGE and SO COLD THE RIVER in nearly a decade.
Scott Carson as Michael Koryta is the New York Times-bestselling author of 14 novels. His work has been translated into more than 20 languages and has won or been nominated for the Los Angeles Times Book Prize, Edgar® Award, Shamus Award, Barry Award, Quill Award, International Thriller Writers Award, and the Golden Dagger. They've been selected as "best books of the year" by numerous publications.
During this interview we talk about his incredible career (which began when he published his first novel at just twenty years old), his writing process, using a pseudonym, getting blurbed by Stephen King, keeping up with social media, and a lot more.
Scott Carson Latest Book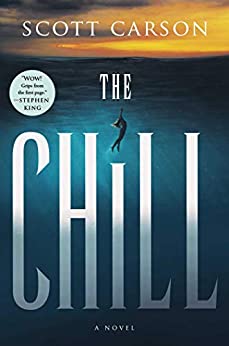 More Books by Scott Carson as Michael Koryta

Show Notes and Resources/Links
Recommended books for writing craft: Stephen King's On Writing
and Dreyer's English.