Disclosure: This page contains affiliate links. If you purchase a product using one of the links, I might receive a commission. More Info.
Meet Author Kevin Tumlinson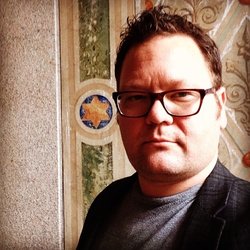 Kevin Tumlinson is an author, blogger, and podcast host. He's published sci-fi and non-fiction books and he's now writing thrillers. The Coelho Medallion
is the first book in his new thriller series.
Connect with Kevin Tumlinson
Website | Facebook | Twitter | Wordslinger Podcast
Kevin Tumlinson's Books
Kevin also published a non-fiction book that helps writers develop daily writing habits: